Decoupled B2B and B2C ecommerce to support over 2B+ online sales
Engineered to support $2B + in online sales
Founded in 1943, PFD delivers a wide range of fresh, frozen and dry goods to over 55,000 businesses across Australia. Delivering food fresh and fast is at the heart of PFD's ethos.
Our challenge was to build a quick and light B2B ecommerce solution to enhance usability and performance while maintaining services driven by legacy systems.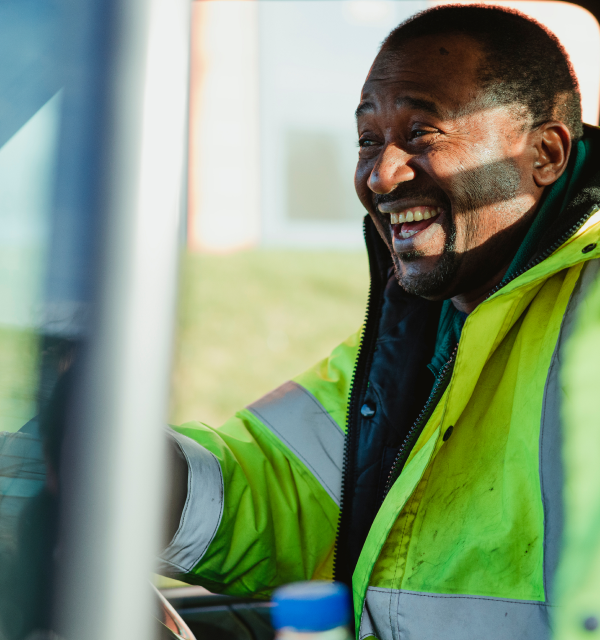 Established 1943
3000 employees
55,000 customers
$2B+ in revenue
65 branches
800 trucks
10,000+ products
Instant store information
To source live information from its ERP systems such as products, stock and custom pricing rules into the PFD website, Doghouse opted for a decoupled architecture that integrates directly with PFD's API. Calling this middleware allows rapid and instant retrieval of supply chain data, essential for publishing real time data.

Laravel
With a Laravel back end built flexibly and reliably

Progressive Web App
We designed a lightweight headless and fully responsive web application

Vue.JS
Powered by a Vue.js front end for it's versatility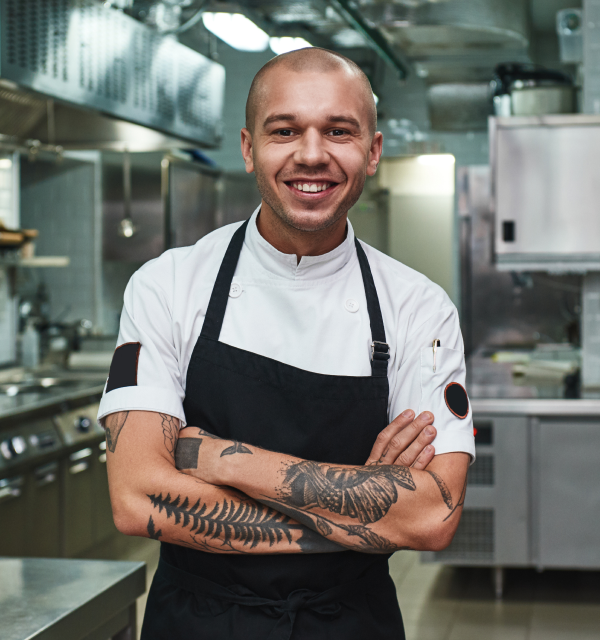 Reuse and reduce
The decoupled architecture provides a high degree of reusability and maintainability. Website promotions, banners and other content items are administered through PFD's ERP system, reducing ongoing administration.
A low-overhead system design means fewer API requests, increased stability and performance when displaying personalised user content.
Best-in-class ecommerce
The new, modern user interface facilitates the online ordering of PFD products with the ease and elegance of a best-in-class ecommerce experience.
Optimised navigation, accurate search and product filtering enable a fast-tracked purchase flow for busy customers.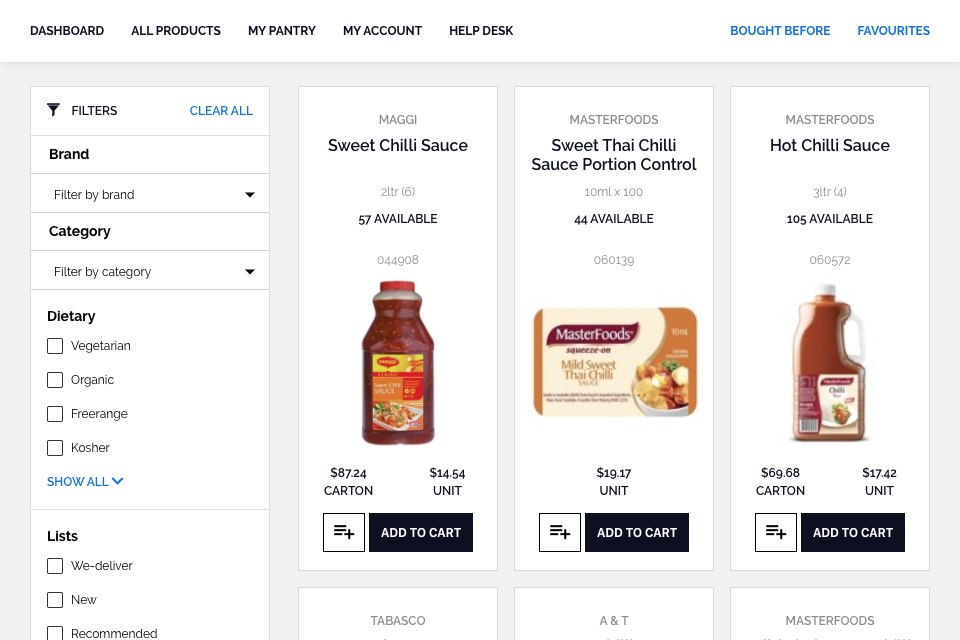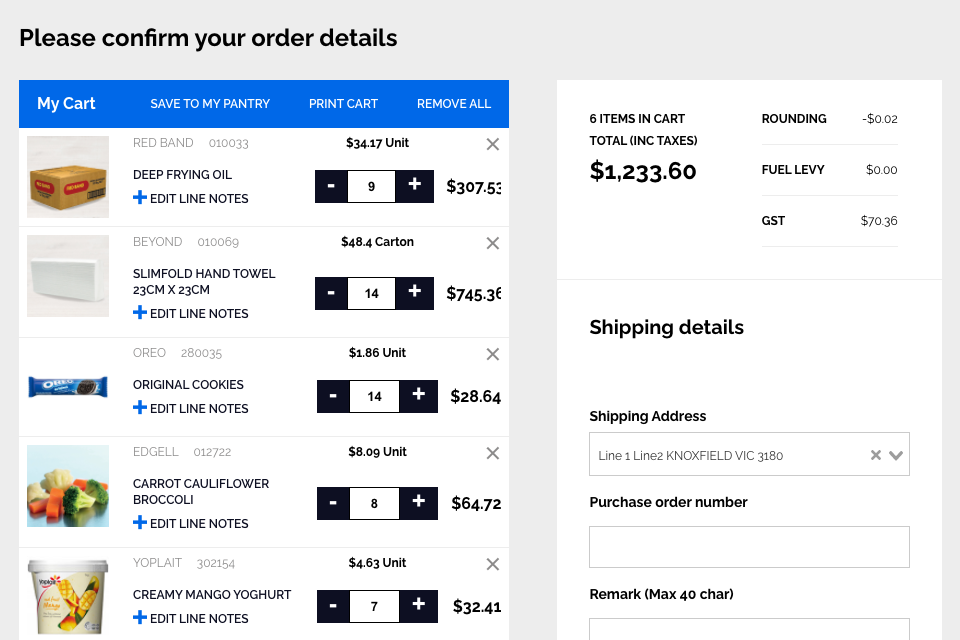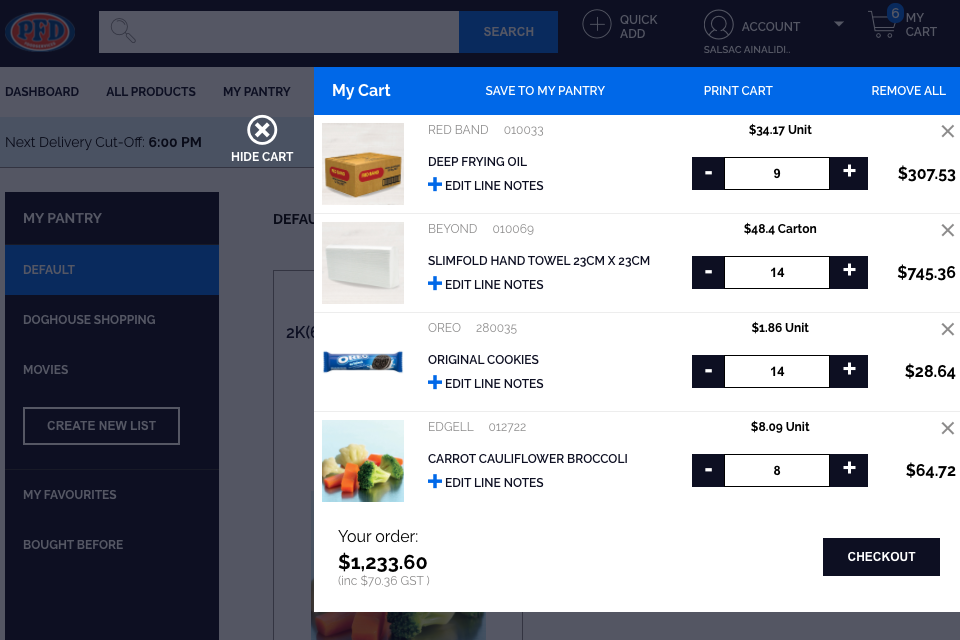 Guaranteed continuity through innovation
To provide continuity for PFD customers, we combined existing and new features to enhance the customer's purchase experience, from log-in and curated products to account management and payments.

Products
Customisable product listing for quick and purpose based purchasing

Secure login
Concurrent user login and account switching

Customer dashboard
Comprehensive dashboard to manage orders, pay invoices and download sales reports

Segment targeting
Segment targeted promotions for greater conversion

Peronalised offers
Dynamic and personalised cross-sell and up-sell offers
Custom integrations for seamless experience
In addition to PFD's main ERP, Doghouse delivered a number of custom integrations with other external systems.

AI Product Suggestions
AI-powered product suggestion system offering smart recommendations via Complexica's e-commerce recommendation engine

PunchOut
Product catalogue protocol enabling customers to directly purchase from their own ERP's, following cXML and OCI protocols

Payment Gateway
Securepay payment gateway for instant credit card processing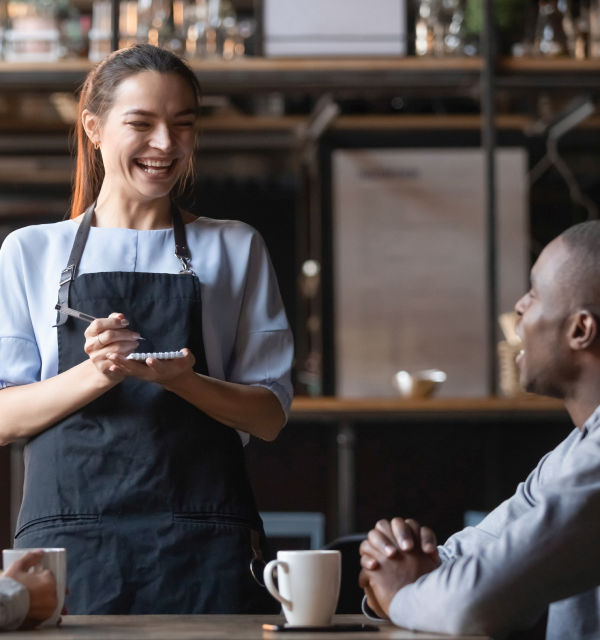 Fresh thinking
The decoupled site is a perfect fit for PFD, that is constantly updating the catalogue with new products, stock levels and pricing. The website flawlessly communicates with the ERP as its business logic constantly evolves, which minimises maintenance
The new B2B ecommerce platform is both robust and nimble enough to support its revenue targets as the company continues to expand its online acquisition model